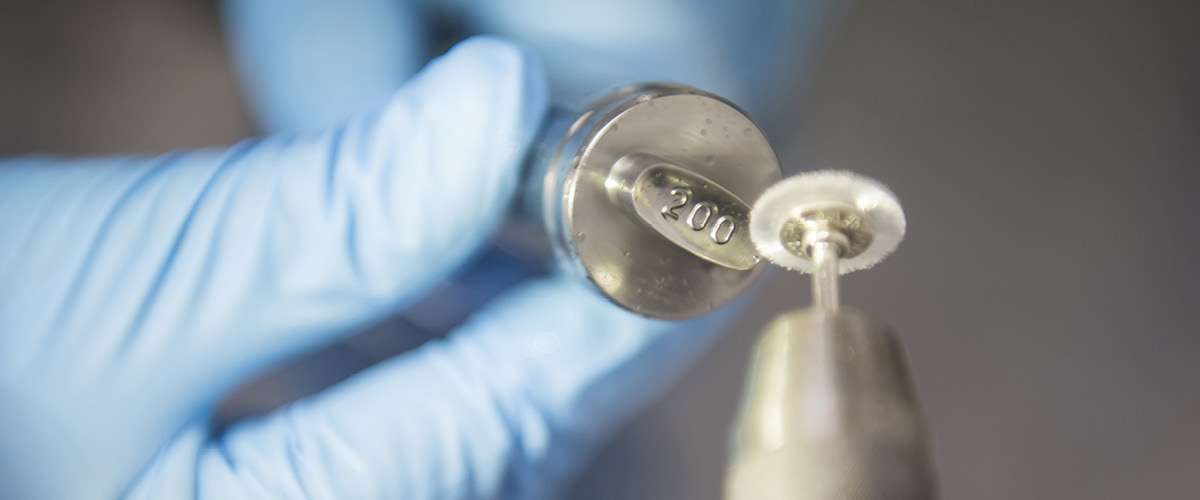 Helping our customers to expand their portfolio with finished dosage forms. In which territories or therapeutic areas or dosage forms can we help you?
Since 2006, Medichem's strategy has included the development of a vertically integrated organization to oversee every facet of the development chain of our value-added generics. From research combined with intellectual property strategy and agile regulatory guidance, to quality-driven manufacturing and the ultimate nimble supply chain support, our organization enables our customers to be first to market with a reliable and quality product.
Regarding our Generics FDF portfolio, Medichem has 8 FDFs available, 5 FDFs in pipeline, 3 ANDAs filed at FDA, 3 ANDAs approved at FDA and 845 EU marketing authorizations.
845
EU marketing authorizations
FINISHED DOSAGE FORMS EXPONENTIAL GROWTH
Over the past two decades, Medichem has successfully developed and launched a broad portfolio of dosage forms, while developing a particular expertise in sterile and solid oral dosage forms.
Medichem has turned the spotlight on FDF, focusing on innovative formulations of injectables and solid oral drugs.
SOLID ORAL DOSAGE FORMS
Capsules
Sprinkle capsules
Tablets
Film-coated tablets

STERILE FORMS
Ampoule blow-fill-seal
Powder for solution for injection or infusion
Pre-filled syringe
Solution for inhalation, injection or infusion

SOLUTIONS
cutting-edge technologies employed:
PELLETS BY EXTRUSION
PELLETS BY LAYERING
HOT MELT EXTRUSION
LYOPHILIZATION (FREEZE DRYING)
WET OR DRY GRANULATION
Over the past few years, Medichem has focused on developing and manufacturing Finished Dosage Forms (FDFs) with particular technological barriers, creating value-added products aimed at the following therapeutic areas:
Our FDFs portfolio covers a wide range of therapeutic areas, including Cardiovascular, Central Nervous System, Dermatology, Ophthalmology, Endocrinology, Anti-infectives, Gastroenterology, among others. We are focused on creating and developing these FDFs with technological barriers that ensure value-added products.
Should you need more information on our products under development, please contact us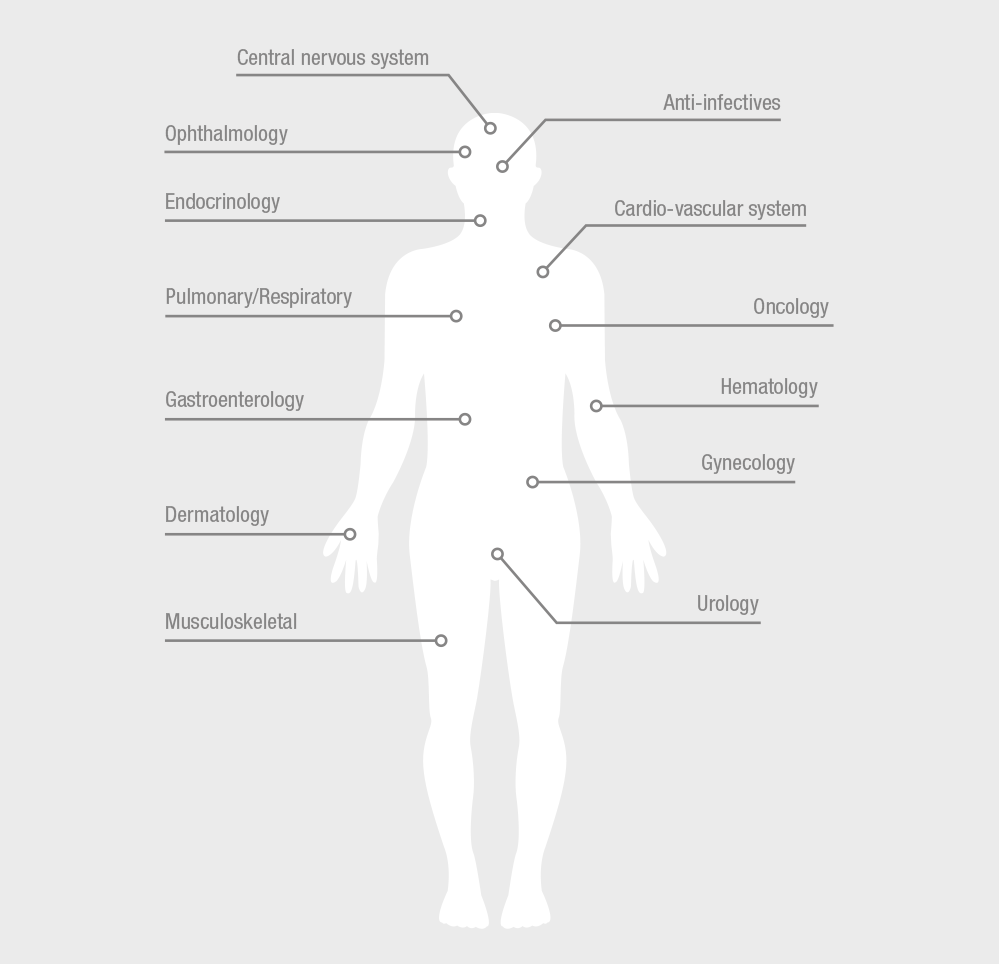 Should you need more information on our products under development, please reach us at bd@medichem.es