Medichem offers a wide range of Chlorhexidine aqueous and alcoholic solutions, scrubs and wipes for the biocide market. They are based on Chlorhexidine Digluconate as an active ingredient.
Efficacy studies according
to European Standards
The following properties are the result of efficiency studies carried out in accordance with European standards.
A wide range of presentations is available: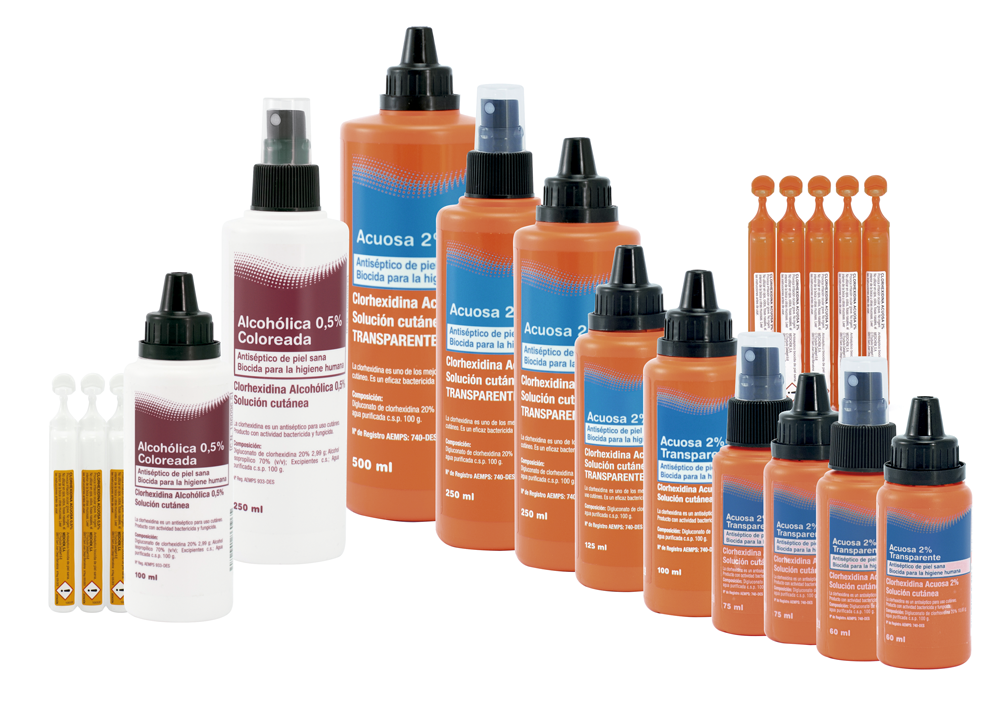 Biocide solutions
• 500 ml
• 250 ml
• 125 ml
• 100 ml
• 75 ml
• 60 ml
• 10 ml
(single dose ampoules)
Biocide aqueous wipes
• Individual sachet
• Flow pack of 8 wipes