Webinar Challenges, experience, and solutions scaling up flow chemistry
05/04/2022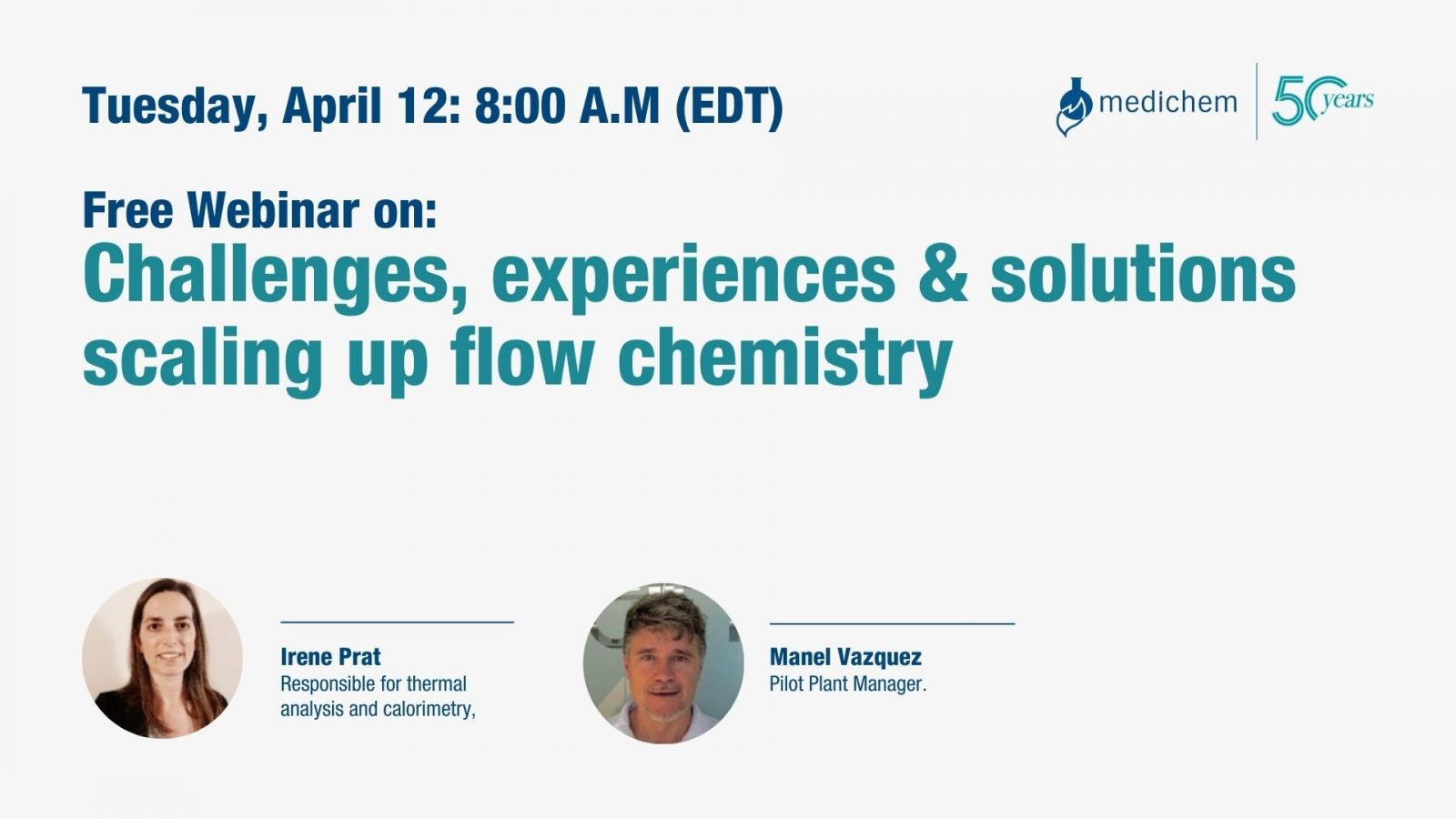 Have you registered for our upcoming #webinar?
#23: Challenges, experience, and solutions scaling up flow chemistry
Live session: Tuesday, April 12, 8:00 AM (EDT)
To register for the Webinar, enroll from the link: https://bit.ly/3J8lYKD
Meet Medichem #experts, Irene Prat Casellas Prat, Responsible for thermal analysis and calorimetry, and Manel Vazquez, Pilot Plant Manager.
We have always pursued new approaches, bringing modern technology and business together so that change delivers value. Medichem approached #flowchemistry processes in 2011. Since then, flow technology has been essential to developing processes that involve hazard reagents and high exothermic reactions to become inherently safer.
#business #technology #experience #change