Visit of students from the University of Malta to our facilities
25/04/2023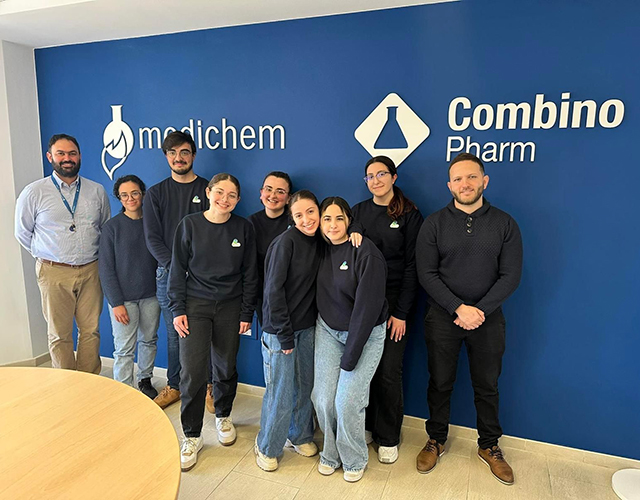 We had a great time taking several students from the course BSc in Pharmacology (Department of Clinical Pharmacology and Therapeutics) of the University of Malta
They visited the production areas of both Medichem Manufacturing Malta and Combino Pharm Malta, and we had the opportunity to show the future professionals our day-to-day work and shared experiences.
👇 they are pictured, along with our colleagues, Anthony Debono and Malcolm Sacco, who were in charge of guiding them during the visit. The curiosity and motivation of the students present was amazing!
We were delighted to be able to host the young university students, who will soon enough be entering the working world.