Time for a new medicine security contract for Europe
14/02/2023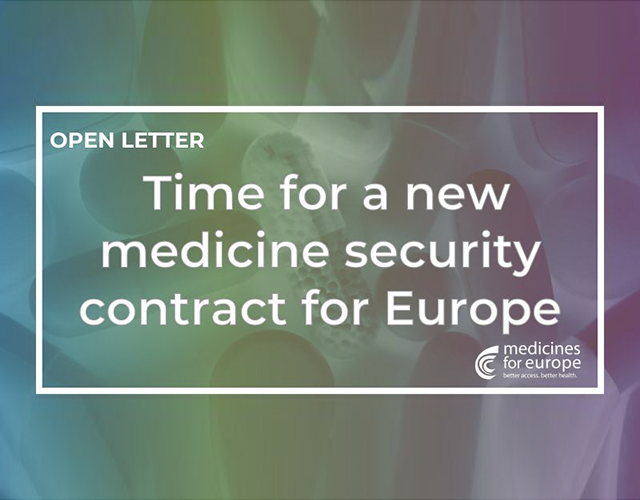 The pharma industry is facing a multitude of challenging situations. It may be noted that it experienced a similar scenario last year, but it was. In 2022 repeatedly warned the EU that the current high #inflation and geopolitically disrupted environment could increase the risk of essential medicines shortages in Europe. Also, there are deeper structural causes that must be addressed.
Medicines for Europe's open letter to the EU Parliament and the EU Commission explains short-term measures to tackle the risk of new #medicines shortages:
▶️ Introduce regulatory flexibilities on packaging to facilitate the reallocation of medicines across internal EU borders.
▶️ Take immediate measures to alleviate the burden of inflation on equivalent medicines by promoting the adoption of tender criteria based on the most economically advantageous offer, or framework agreements under the public procurement directive to improve the predictability of #demand by sharing #data with the drug manufacturer.
▶️ Support the development of industrial infrastructure – critical to increasing production capacities for both APIs and medicines in Europe and so achieve a more EU strategic autonomy.