Thibaud Eckenschwiller, Chief Executive Officer of Medichem S.A
14/11/2022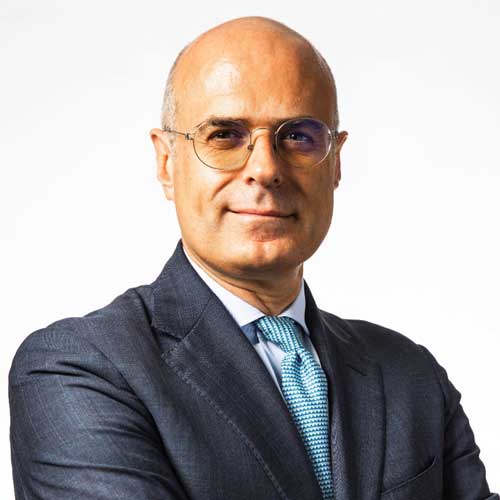 We are pleased to announce the appointment of Thibaud Eckenschwiller as the new Chief Executive Officer of Medichem S.A. Effective January 1, 2023, he will succeed Elisabeth Stampa, maintaining a clear focus on the execution of Medichem's strategy, committed to delivering value to our partners.

Elisabeth, with more than 25 years of industry experience, will return to her previous position as a Board Member of
Medichem. In addition, she will continue being an active member of international associations, as president of Medicines for Europe until 2024. The cultural change, the digitalization of the company, and the decisive move into the sustainability path are among her main contributions.

With 50 years of history and manufacturing plants and R&D centres in Spain and Malta, Medichem has become one of the most experienced companies in the development, production, and commercialization of final dosages forms (FDFs) and Active Pharmaceutical Ingredients (APIs) for the generic industry in Europe and internationally.

"I feel privileged to join a recognized player in our industry". "Thibaut Eckenschwiller says. "Building on its solid performance and strong values and together with all Medichem associates, I am committed to continuing the development of the company."

Elisabeth Stampa says: "I believe that now is the right time for me to step down. I am proud of all we have accomplished in these past 6 years, being confident that the Company's future is bright!

Thibaud Eckenschwiller
He began his career in Novartis (1992-2003), where he held various roles with responsibilities in Europe and the US. He joined Ipsen in 2003, where he was Managing Director for Export (2006-2009). In 2010, he was appointed President and Managing Director of Ipsen Spain, where he was the initiator of a cultural change in the company that led to business success.

In 2014, Thibaud became President and CEO of Ipsen Italy. Under his leadership, the group successfully launched several innovative products (oncology and rare diseases) and won several awards and recognitions for ethics in the life-sciences sector, the company's policies in favour of gender equality, and for the quality of the working environment. In 2020, he joined Zambon as Chief Business and Chief Marketing Officer.

He graduated in Biochemistry from ETH Zurich (Switzerland) and specialised in Management at Harvard (USA) and Hult Ashridge (UK).