The Best Presentation Awards for students completing their degrees in pharmacy and pharmaceutical technology
19/04/2023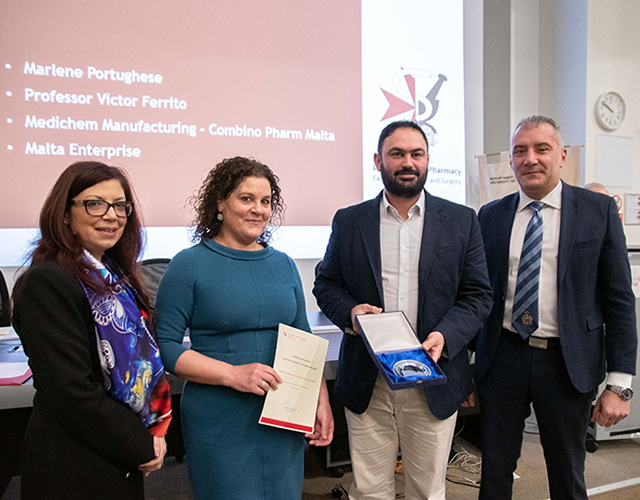 The Best Presentation Awards for students completing their degrees in pharmacy and pharmaceutical technology were presented during the Department of Pharmacy Annual Symposium, which was held in March.

Congratulations to Raquel Formosa, who was awarded the Combino Pharm award for best MPharm presentation and dissertation. Congratulations to all MPharm and Pharm. Tech.

Students are the new generation of professionals, It is an immense pleasure to #collaborate with the University on projects that offer them the opportunity to connect with the labor market and identify talents that will help us go further.