Press conference by our #ceo Elisabeth Stampa, Secretary-general AESEG Angel Luis Rodriguez de la Cuerda, and Vice President AFAQUIM Jordi Valls
01/07/2022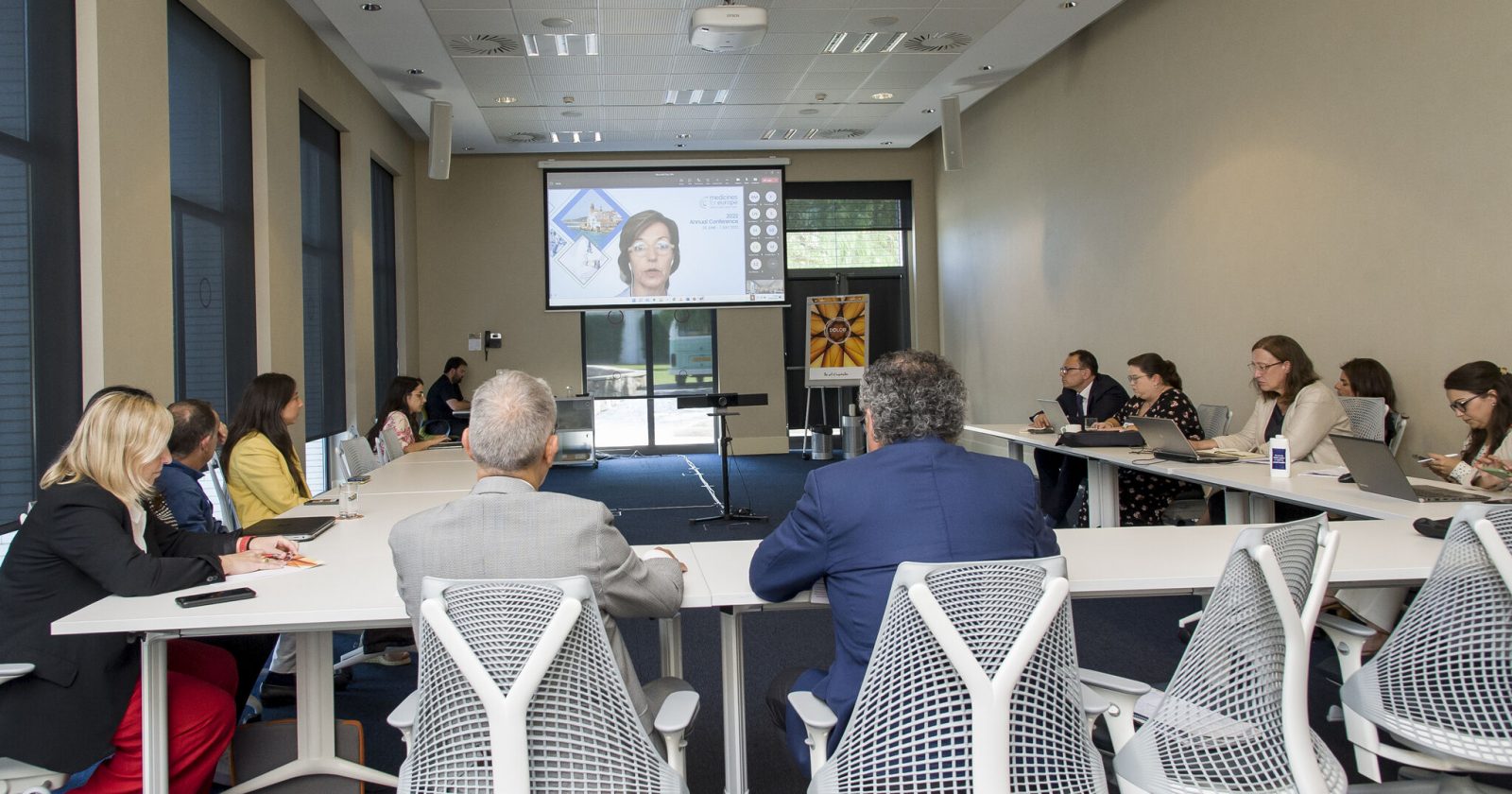 Press conference by our #ceo Elisabeth Stampa, Secretary-general AESEG Angel Luis Rodriguez de la Cuerda, and Vice President AFAQUIM Jordi Valls following the #MedsforEU22 Annual Conference.

Everything changes very quickly, even the global situation of the world economy. We are only recovering from a global pandemic which increased demands for essential #medicines and are now witnessing a war that has led to unprecedented #inflation on all needed materials to manufacture medicines.

With over 400 manufacturing sites, our industry supplies close to 70% of prescription medicines at a very low cost covering the most challenging diseases like cancer, diabetes, cardiovascular care, and infectious or auto-immune diseases. The EU should support #manufacturing with workable incentives like access to EU recovery funds, incentives for manufacturing in #europe, and clear talent retention plans.
Also, pricing policies for #GenericMedicines should look into the future to ensure long-term healthy #competitiveness in Europe: the current prices of most off-patent products are extremely low and compromise the #sustainability of the manufacturers and API suppliers.
We need EU and the individual countries to:
– Recognise the prescription medicines sector as critical in the EU and the national emergency plans for gas/oil supplies.
– Adopt measures to mitigate the impact of inflation on the cost of goods.
– Reform medicines procurement and pricing models.
There is a need to warn of the potential risks to the supply and availability of medicines and prevent this with workable policies.