Our CEO Elisabeth Stampa president of Medicines for Europe products
07/03/2022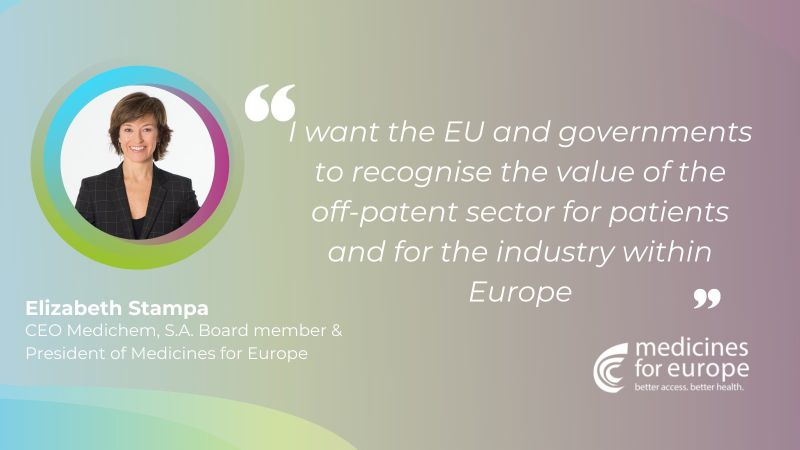 It is an honor to share that our CEO Elisabeth Stampa will start the new mandate as #president of Medicines for Europe for the next two years.
European health systems are facing unprecedented pressures. the #covid-19 crisis has shown that industry and health authorities acting together make us stronger to confront challenges and remove barriers to #patient access to #medicines.
The contribution of the off-patent sector to the European healthcare systems has been key and needs to remain key, as 7 out of 10 medicines dispensed in Europe are #generics.
There is still room for improvement, so we need to power up ambitiously through #innovative solutions that improve the #sustainability and #resilience of healthcare systems and industry in the EU, with a focus on off-patent APIs and medicines.
Elisabeth is looking forward to supporting the path toward efficient EU policies for our industry to benefit the whole health system community and patients
Thanks to Medicines for Europe and all board members for their support.
We invite you to read the press release. https://bit.ly/3sOygDl