Elisabeth Stampa visited the European Commission
02/05/2022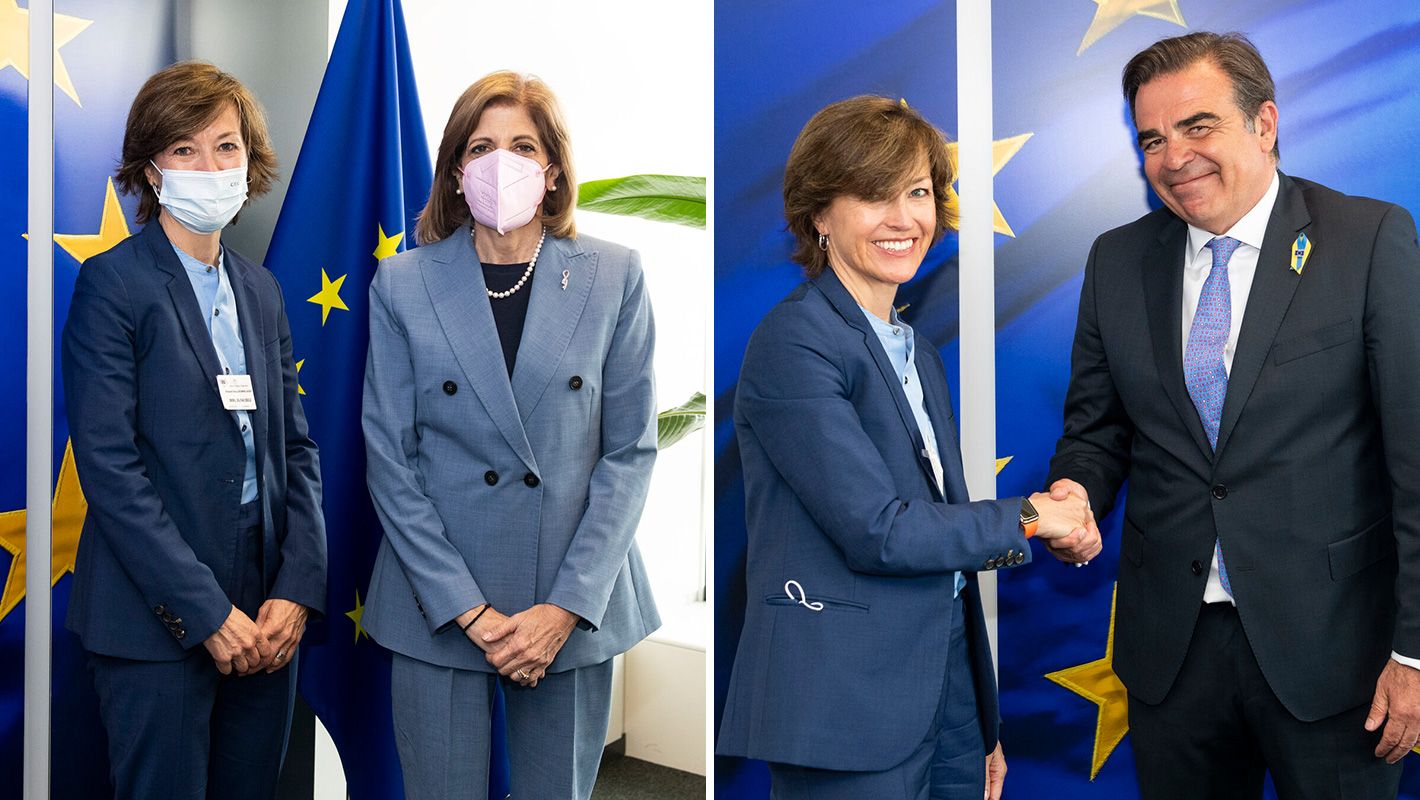 This week, our #CEO and President of Medicines for Europe, Elisabeth Stampa visited the European Commission. She met and exchanged views with key members of the College of Commissioners @SKyriakidesEU @MargSchinas @ThierryBreton on the implementation of both the #PharmaStrategy and the #IndustrialStrategy.
We would like to thank the Commissioners for these constructive meetings.
Elisabeth is firmly convinced that greater affordability, accessibility, and availability of #medicines for all patients can be achieved through joint collaboration.