Cooperation makes us stronger
21/12/2022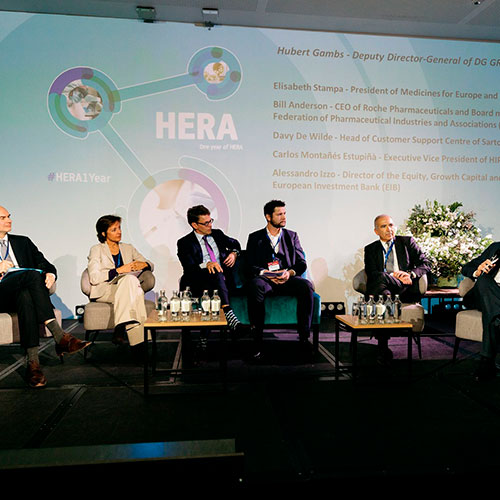 A lesson learned from COVID-19 shows that #cooperation makes us stronger, and we need to be better prepared and respond quickly to health crises and future #pandemics.

An end-to-end solution to improve EU #preparedness and response has been the foundation of The European Health Emergency Preparedness and Response Authority (HERA). Now it celebrates its one-year anniversary. Yesterday was the moment to reflect upon HERA's development from emergency to structured response, acknowledge its achievements during its first year of existence, and explore its way forward to better preparedness.

A choice of high-level panelists including our #ceo and president of Medicines for Europe, Elisabeth Stampa shared ideas, and get inspired on the topic "Ensuring a resilient supply of medical countermeasures".

👇5 things learned from this second panel:
☑️Companies responded quickly to the coronavirus crisis and showed extraordinary solidarity to face the pandemic together to protect the health of European citizens.
☑️The EU and its member states worked together to reinforce national healthcare systems, and contain the spread of the virus.
☑️Tasks should center on improving and strengthening predictability capabilities.
☑️A skilled workforce was crucial during the pandemic and will continue to be crucial to building operating model resilience.
☑️It's not possible to have an entire "de-globalization" but it is possible to strengthen EU sovereignty in the era of Global Value Chains.