Medichem is committed to providing products with added value while minimizing its environmental impact
24/11/2020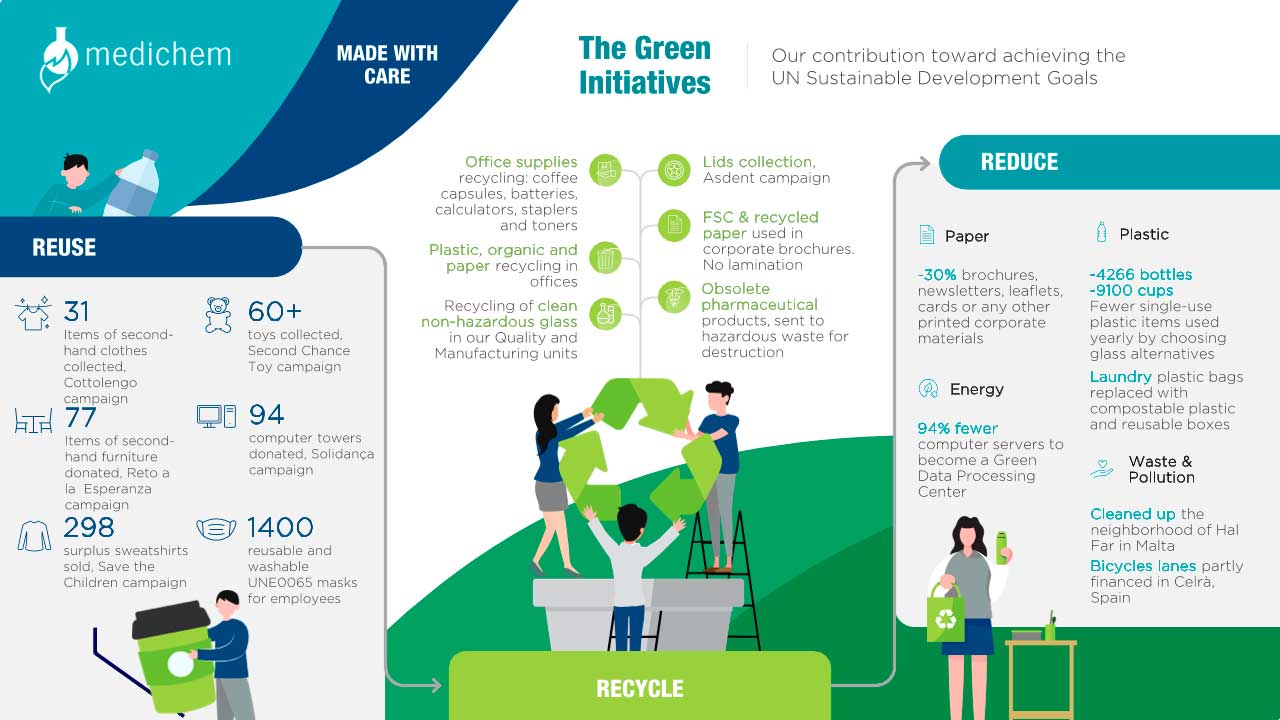 We strive to reach the United Nations Sustainable Development Goals and integrate them into our daily operations.
This month, we would like to thank our employees for their green initiatives, especially those focused on the three Rs: #REDUCE, #REUSE and #RECYCLE.
Check out our infographic to learn more.
Well done everyone!