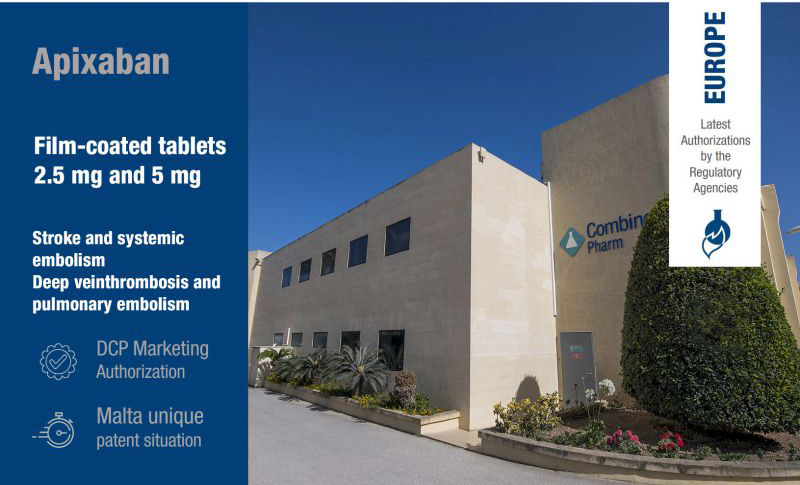 We are pleased to announce that the DCP Marketing Authorization related to Medichem Apixaban 2.5mg and 5mg film-coated tablets was granted on February 8th, 2021.
Outstanding teamwork from our regulatory, intellectual property, manufacturing and business development departments based in Malta and Spain!
Manufacturing at our premises in Malta offers the advantage of an early launch in countries without patent protection and a Day-1 launch in the EU countries with patent protection.
For more information, contact product@medichem.es