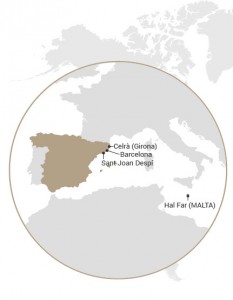 MALTA: First-to-market Opportunities
In 2005, Medichem decided to increase its production capacity by building two production plants in Malta: one for APIs and the other one for FDFs.
Why Malta?
The Republic of Malta has been a member of the EU since 2004. However most patents covering pharmaceutical products have not been registered in Malta, which gives our clients the unique opportunity to produce and store products in Malta during the term of the patent in the rest of Europe.
The strategic location of Medichem Manufacturing Malta and Combino Pharm Malta provides our clients the excellent opportunity of launching generic APIs and FDFs onto the market from the first day after the patent expires. This is a huge advantage compared to other competitors since being the first on the market is one of the major success factors within the generic business.
Therefore the first day after the patent expires, the product can be present on the market and it can also be sold during this time in "early launch" countries.